Book Week 2016 - Last Minute Costume
Author: Joleen Brown Date Posted:25 August 2016


Why is it that every single year I forget what day dress-up day is for Book Week? Our school gives plenty of reminders and still every time I am left in a mad rush to figure out what my child will wear that day
Why is it that every single year I forget what day dress-up day is for Book Week? Our school gives plenty of reminders and still everytime I am left in a mad rush to figure out what my child will wear that day. In kindergarten I spent the night before dress-up day crocheting a green hat with ears so my son could be the green sheep from "Where Is The Green Sheep?", than came pre-primary and I was somewhat prepared with a chef costume I had bought, but felt guilty last minute that I hadnt actually created anything so I spent the morning of dress-up day making a sign that said "Muffins for sale" and told my son he was the Muffin Man and NOT a chef. He spent the next 3 weeks singing the "Do you know the muffin man?"..... Did not think that one through! But this year (Year 1) has been my greatest triumph in Book Week costuming.
Leading up to Book Week the entire family had been plagued with the flu and gastro and I am certainly using this as my excuse as to why I was not prepared for dress-up day. I dragged myself out of bed at 7am on the day (still sick with the flu) and immediately went through George's stash of books, there had to be something in there I could draw inspiration from for a last minute costume. Than I came across this little gem from my own childhood and the most vintage of vintage costumes came to mind.

Published in 1985. Who else had a Cocky's Circle collection?
What could me more vintage than a bed sheet ghost costume?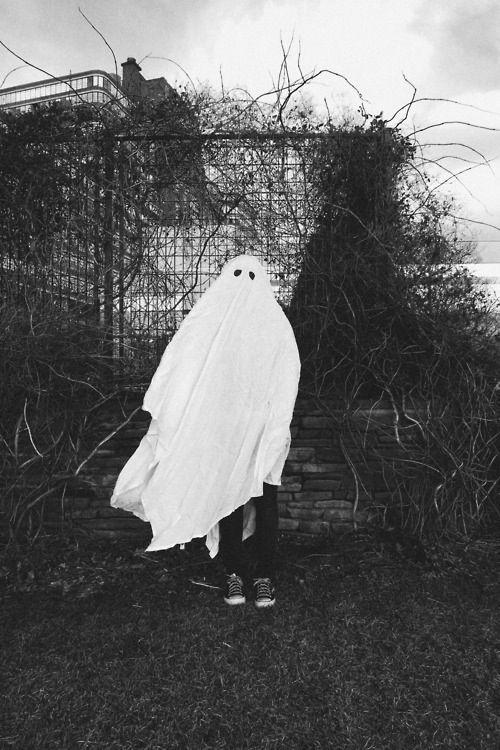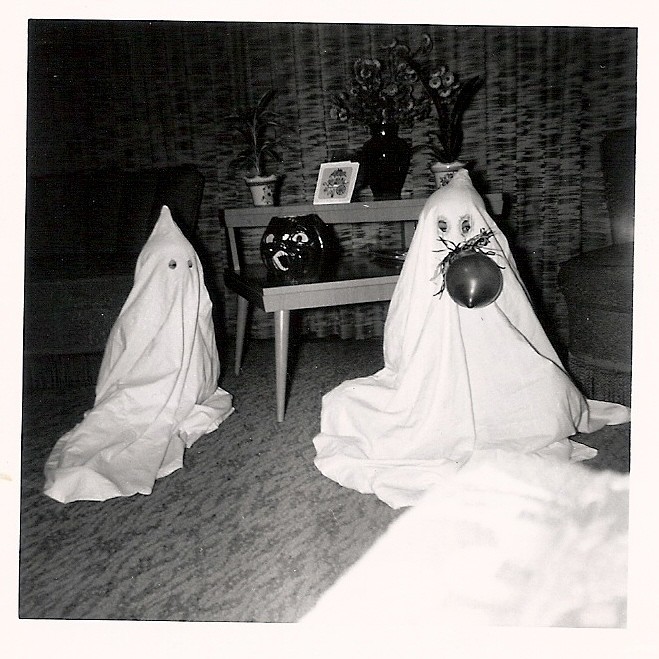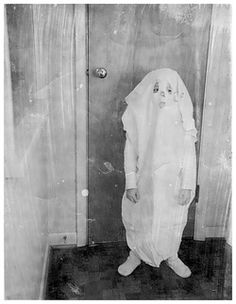 It literally took me 5 minutes to create my ghostly masterpiece and the main thing was that my son was absoluetly over the moon with the outcome and I could not of been prouder for my vintage inspired masterpiece....... Would you like a tutorial?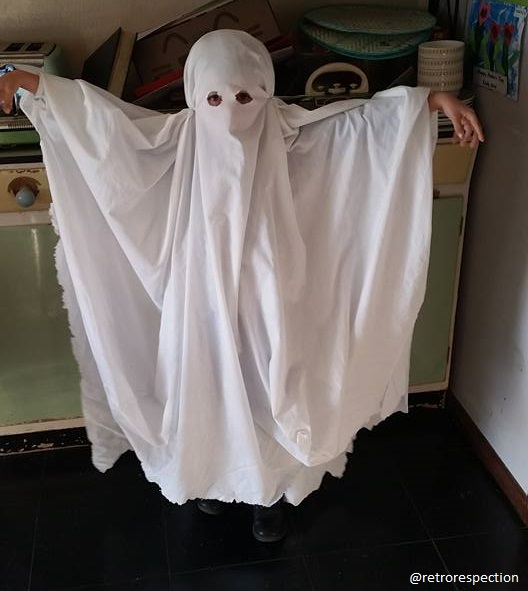 1: Take the fitted sheet off your childs bed (I actually did this!).
2: Place on child with the longest ends at the front and back.
3: Hand stitch together the elastic within the sheet around your childs wrists so they cannot escape the humility/awesomeness.
4: Stitch together clumps of the sheet either side of your childs head so when you cut the eye holes out they stay in place.
5: Cut eye holes out. Make sure not to stab your child in the face with the scissors.
6: Cut away the elastic from the bottom to give a ragged look and to make sure its not a tripping hazzard. Make sure to not cut the elastic around your childs wrists.
7: Walk into school with a smug "I made this myself" look on your face and enjoy!
The best costumes are the ones you create. Whether you spend hours/days or 5 minutes while making the kids school lunches, it is the act of creation and individuality that makes it memorable. And speaking of spending hours/days on a costume this one below is my absolute favourite, other than my own masterpiece, from one of Retro Respection's good friends, MsKatt. I'm sure a lot of blood sweat and tears went into creating this "Piranahs Don't Eat Bananas" costume and doesn't Poppy look fantastic!!!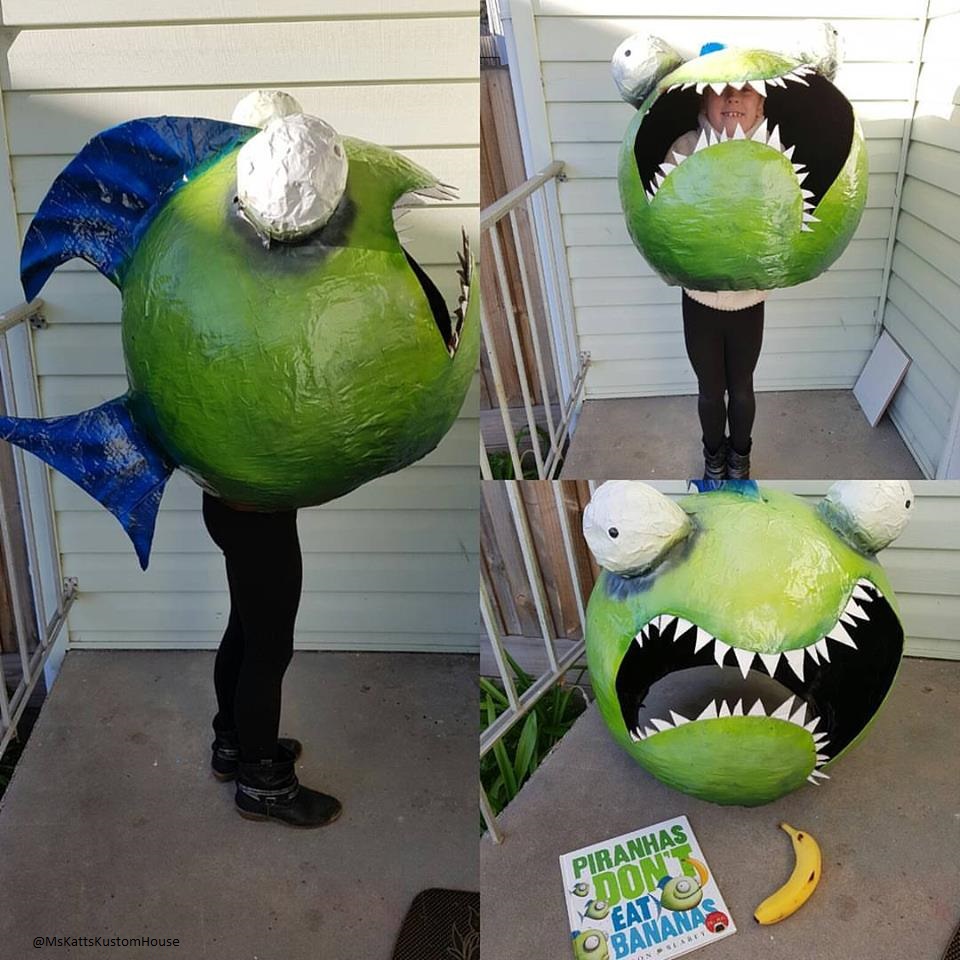 ---
Leave a comment