Walpole Journey
Author: Joleen Brown Date Posted:13 March 2016

Ever been to Walpole?
Well if you answered no to that question than you were in the exact same boat as I was earlier this year when I received a response to an add we had placed online. A rather talkative man gave me a call on a Wednesday afternoon saying he was having a garage sale the coming Saturday in Walpole and the amount of items in his deceased father's home was overwhelming. As he walked through the home he gave me a run down of what kind of items he had; hand mixers, old books, oil cans, sewing machines etc and as he continued the more excited I became! I took note of his details and immediately rang Storm; here is a rendition of that conversation.
STORM: Comment ca va? (french for how are you?.... We often like to take the conversation up a notch in the office)
JOLEEN: No? (the only word I can say with a french accent beside Voulez-vous coucher avec moi?.... No is always a more appropriate answer)
I than proceeded to tell her about the conversation had and what items may be there...
STORM: How many items are there for sale?
JOLEEN: I don't know
STORM: How much does he want for them?
JOLEEN: I don't know
STORM: Do we have money for this trip?
JOLEEN: I don't know
STORM: How long does it take to get to Walpole?
JOLEEN: I don't know
At this point I like to point out that I think of myself as a really great secretary, Storm on the otherhand may disagree.
It was than decided that it was a FANTASTIC idea to head out on the Monday with no idea what we were heading out to, no idea if we had the cash to cover it and no idea where we were going!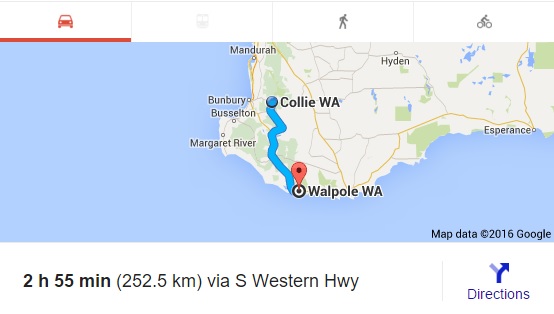 Turns out we chose the windiest, rainiest day to head out on the most scary road in the southwest in a 4WD with dodgy breaks and a vintage caravan worth a lot of money. Conveniently Storm had developed a sore wrist that day so I made the executive decision to drive the 3hrs there and 3 hrs back round trip. Oh and I had never pulled a caravan before either!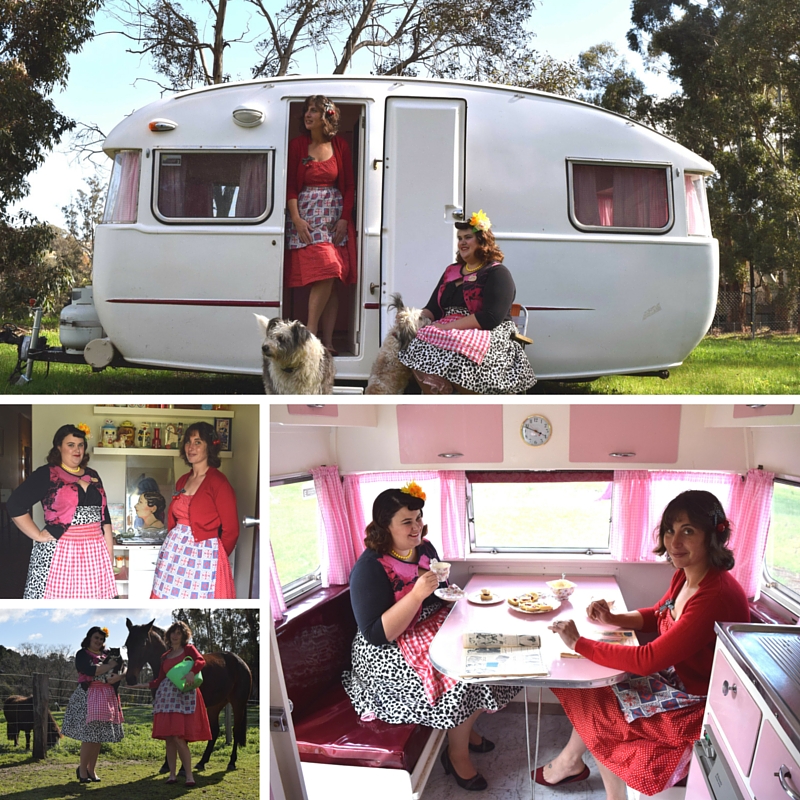 Storm's gorgeous 1960's caravan.
It was a hair-raising adventure in which we passed the time by telling tales of our not so perfect housewifing, children managing not to poo on the floor (toilet training) and the fact that if we broke down we may just be murdered in the thick dark forrests which surrounded us....if anyone actually lived out there! But we made it safe enough although Storm may of suffered a slight heart attack from a couple of close calls on the road..... I also like to think of myself as a pretty good driver!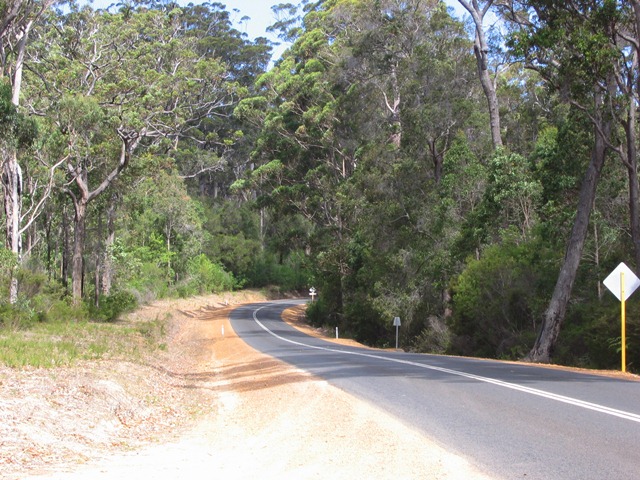 The road to Walpole. Photo from The Flying Banana.
We spent about 2 hrs sifting through the lovely old fibro home. It was lovely to hear stories of this mans childhood, his father and of his grandfather who was a prisoner of war in WW2. The information we gain on these ventures will always be just as valuable as the treasures we find. The backyard was also full of beautiful blue wrens, which I have never seen in person before. We left with a caravan full of goodies, our minds filled with stories and even though we arrived home exhausted we both agreed the trip was worth it. Next time I receive a call from a potential client I really must ask more questions and obtain more information......but where is the fun in that!

Just a bit of what we found in Walpole that is available now in store.
---
Leave a comment